You like to show what you can do.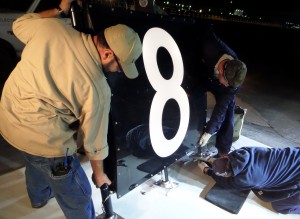 Replace something that can be repaired?
Nonsense.  You take pride in your ability to fix problems. You've got the common sense and craftsmanship to find ways to make it work even better than it did before.
All you need are the tools. We give them to you - with standardized modular parts that allow you to maintain, modify and upgrade your airfield signs to your heart's content - to ply your craft to its fullest.
From your "boneyard" of Lumacurve frames and parts, you can reconfigure and rebuild signs on the fly - tapping your resourcefulness and putting you in control.
Problem solved.